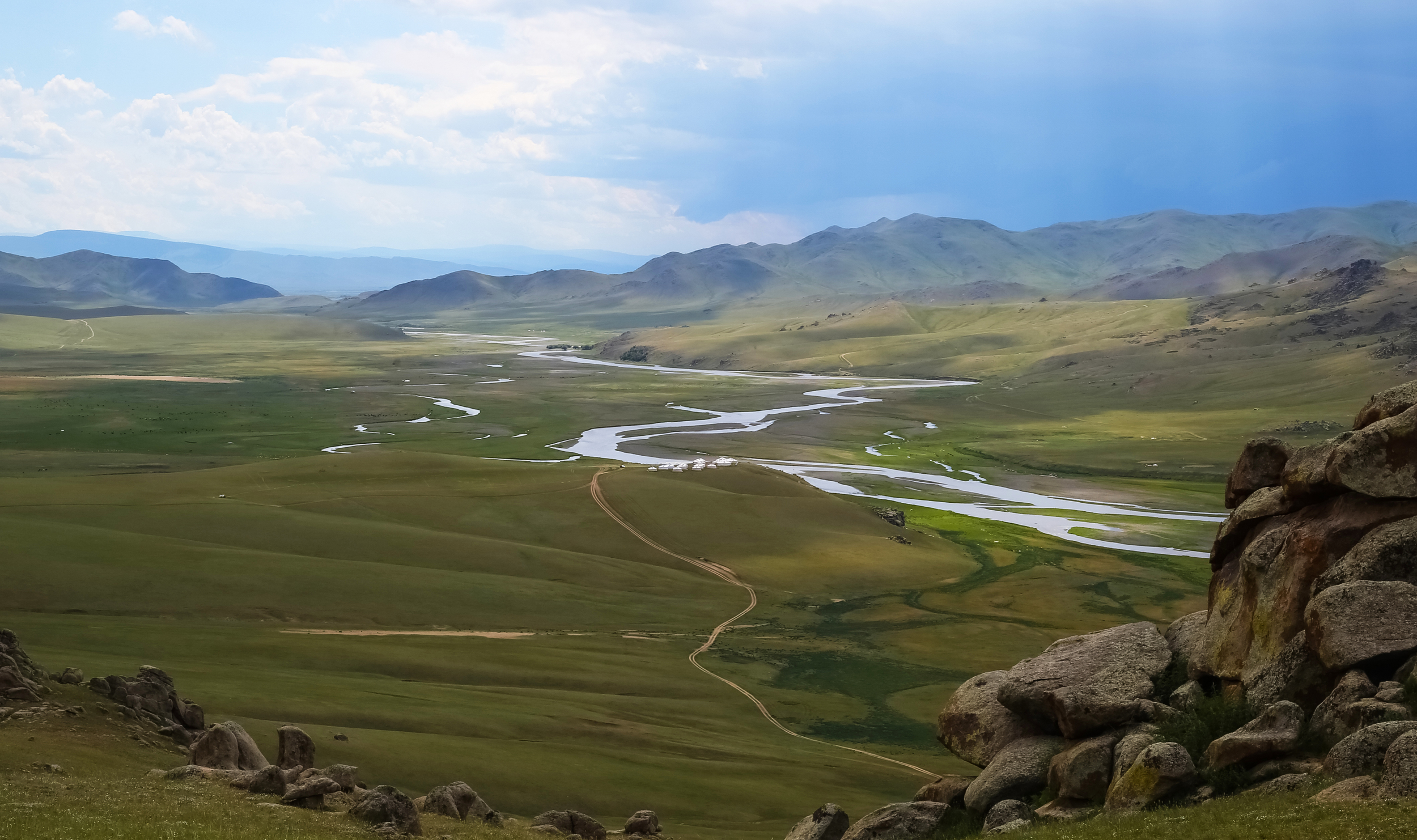 Mongke Tengri
Orkhon NATIONAL PARK, Mongolia
A unique wilderness experience for groups of families and friends
Mongke Tengri Camp is an elegant summer camp pitched on the fenceless steppe above the Orkhon River in Mongolia. It is located in the Orkhon National Park deep inside the country's historic heartland, close to the ancient city of Karakorum founded by Ghenghis Khan in 1220. This UNESCO protected area offers a wide range of historical sites and important Buddhist monasteries.
The camp is owned by a German-Mongol family who have been coming every summer for the last 20 years. In sharing their summer home, the family open up the wilderness experience to be enjoyed in the Orkhon Valley and Khangai Mountains, with riding, hiking, kayaking, mountain biking and even polo, formerly practised by the medieval Mongol cavalry as a martial art on horseback.
The camp is open from mid June to mid September each year. Thirty per cent of all fees are channelled back into polo training for Mongol children, as well as supporting their education, through the Genghis Khan Polo Club which has its polo fields on the same terrain as the camp.
For further information on the tented accommodation and other facilities please contact Nelson Expeditions by email at sean@nelsonexpeditions.com or phone +44 (0)7799 112417.
ACTIVITIES AND rates
Activities include horse riding, polo, kayaking, hiking, fishing, archery and mountain biking.
Riding and polo tuition can also be provided on request. More experienced players are welcome to join the daily chukkas or games.
Helicopter transfers can be arranged at extra cost.
Rates start from $500 per night for adults and $300 for children (between 3 and 16).
Rates are inclusive of all transfers to/from Ulaan Baator (a 6-hour ride to/from the camp), all activities, all meals, house wines and soft drinks. One week minimum stay.